Follow WMC On Facebook
Visit our facebook page and access our new App.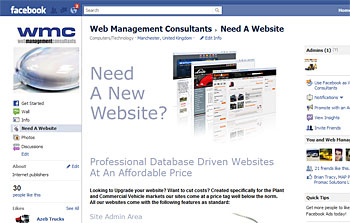 Utilising Social Apps with your facebook fan page will allow you to maximize the advantage on a broad user base of more than 1 billion active users of social networks, build up brand awareness and offer real business advantages. Contact Us for more details.....
VISIT OUR FACEBOOK PAGE HERE
TO SEE OUR APP